Saturday, September 15, 2007
Sorry for the lack of updates guys, anyway some pics from Ak Irwandi's and Hjh Asdina's solemnization ceremony. Processing of Malam Berbedak pics in progress.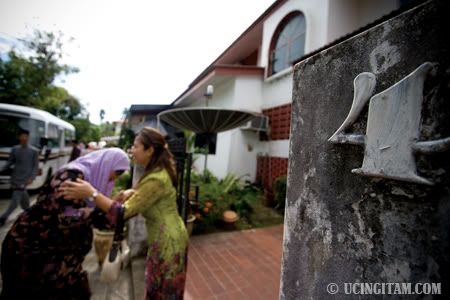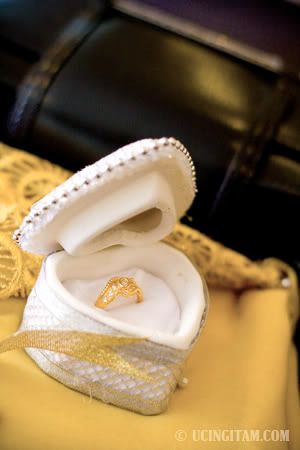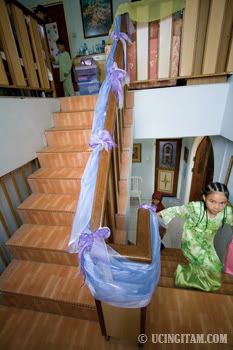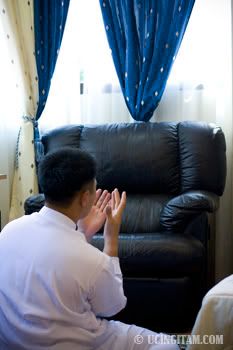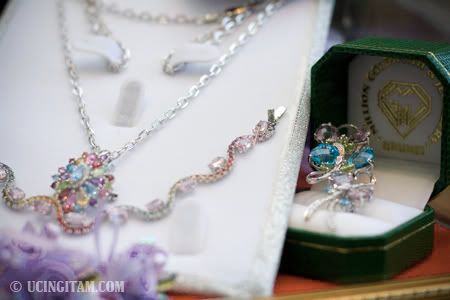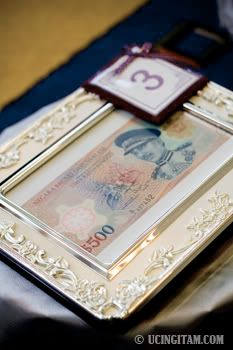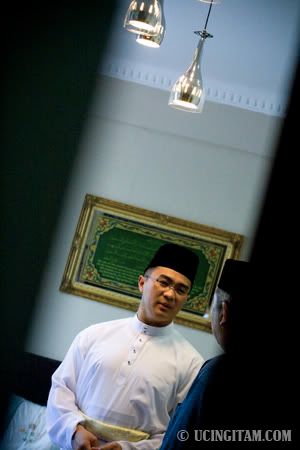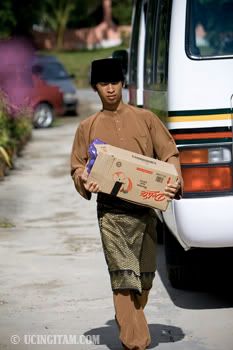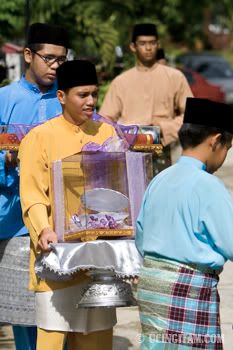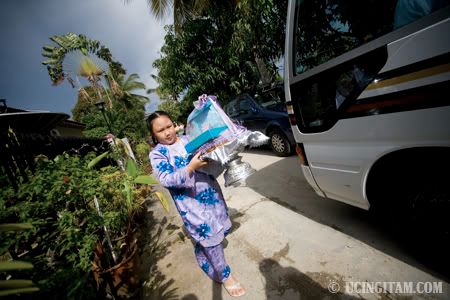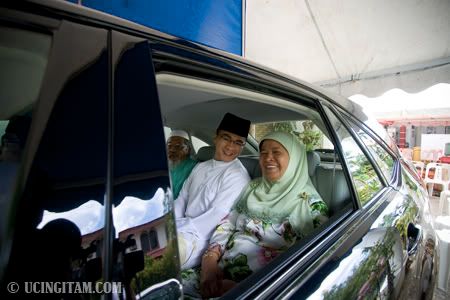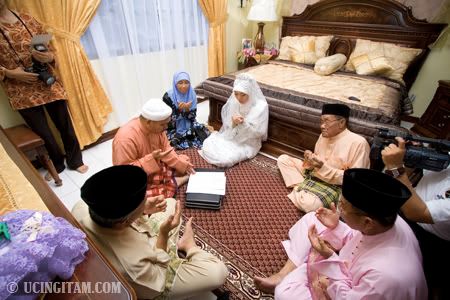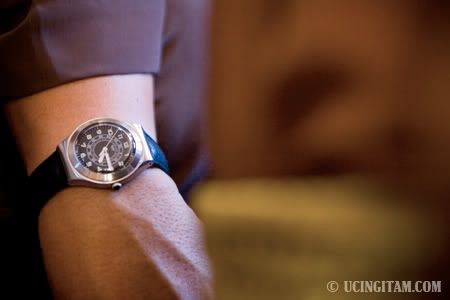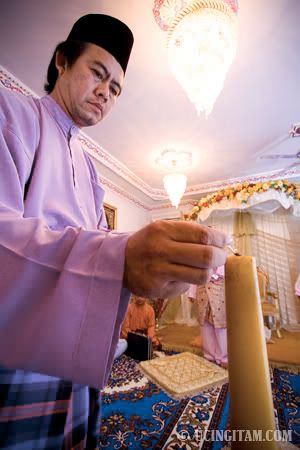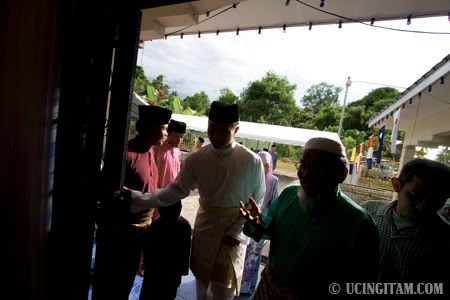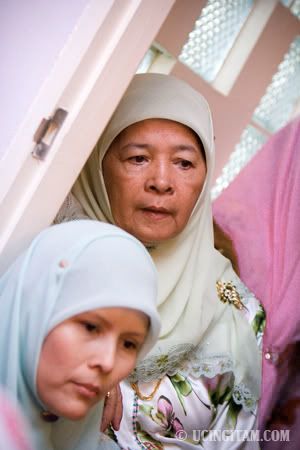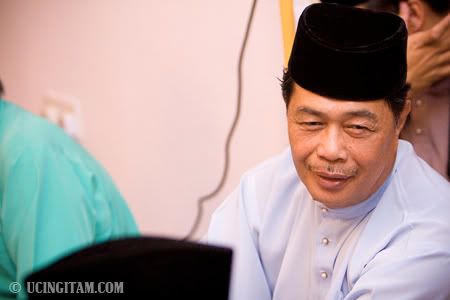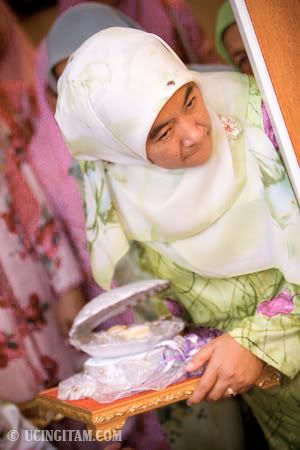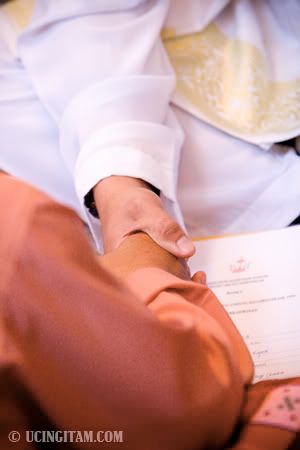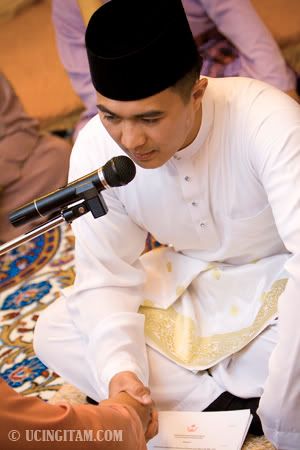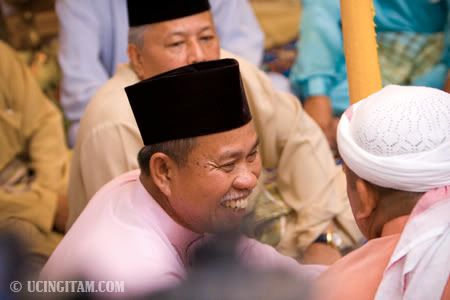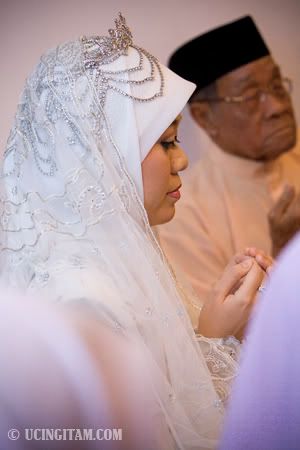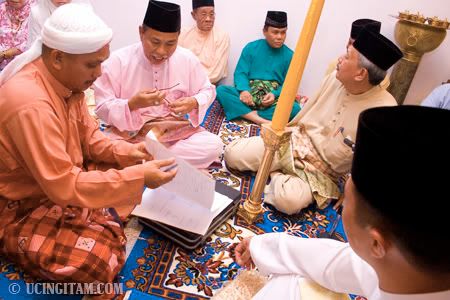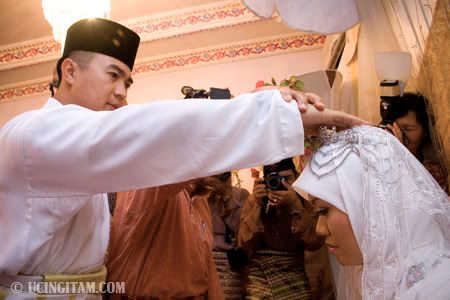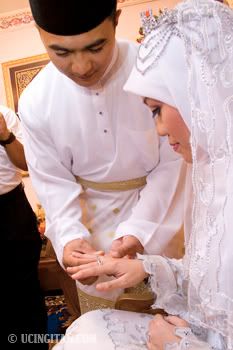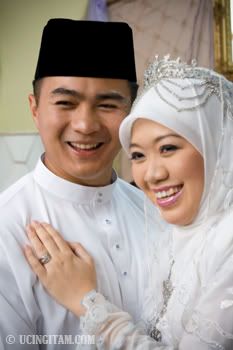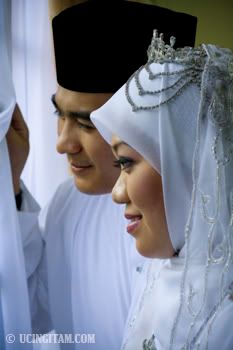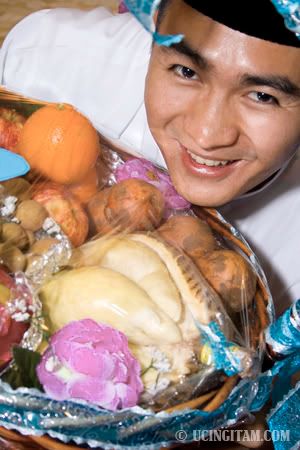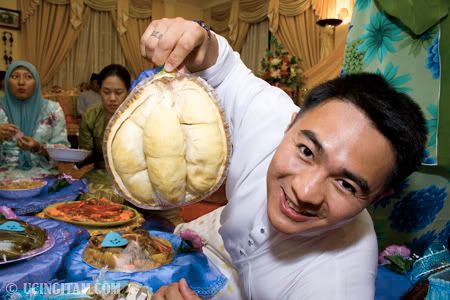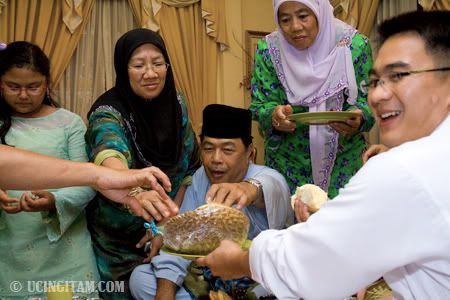 Posted at 11:58 pm by
UcingItam
S.S.Akma


September 16, 2007 08:04 AM PDT



Finally got to see the solemnization ceremony of my handsome cousin!! Waited for a week, can't wait to see the photos for the rest of the ceremony. Btw, happy to see my mom's pics inside....and the rest of the families in Brunei. Surely missed this eventful occasion. Nyaman lagi durian nya atu eh, 'tais liur'.... Your photos are stunning too, WELL DONE !! Unlike here in singapore, my wedding photos 'simple-simple' saja unless those taken in the studio andang bisai lah. Anyway, to Alai Wandi and Hjh, Congratulations and semoga bahagia hingga ke syurga, Amin!! Selamat Berpuasa to all Bruneians!! From Siti, Pasir Ris, Spore.
UcingItam


September 16, 2007 05:46 AM PDT



Hi Misya, the hantarans ara numbered so that it's easy to sequence which gifts should come first, usually no. 1 is the kitab Al-Quran, 2nd the Sirih Junjung, then the dowry money, rings and so on

It's durian season so I it makes a perfect item for hantaran hehe..

more wedding pics coming soon, please do come back :)
Misya


September 16, 2007 03:42 AM PDT



wow this wedding looks amazing. What really stunned me was the amount of hantaran that that both the bride and the groom get for their wedding.

In Malaysia perhaps the usual amount of hantaran is between 7 - 13 hantarans, but here from th epic i can see that the groom gets more than 20 types of gifts...such a lucky man!

And aslo Durian in the fruit basket..that is quite something and unique i must say. Here in Malaysia we also gift fruit basket as part of the hantaran but the fruits may just be limited to the common type of fruits like apples, grapes, pears, oranges, strawberries but we never thought of giving durian..amazing.

It's amazing we are from the same rumpun so to speak but we have different and unique culture that we hold on to.

A question that i have here..why do we numbered the hantaran?

All in all, it was a joyous and eventful nikan for the bride and groom and the rest of the families. Great!