A little break from Raya pics. Pablo suggested I blog about my travel to the Kingdom of Tonga few years ago thus I'll be sharing my travel accounts once in a while now. Back in 2003, one of our Boeing 757 was leased to Royal Tongan Airlines based in Auckland, New Zealand. So me and a bunch of colleagues were sent to Auckland for a career highlight 3 months to make sure things are running smoothly down there.
During the 3 month stint, we concentrated on our operation in Auckland without having any idea on how things were going in Tonga itself. Until one day I was given a chance to fly to Tonga for a one night stay..for free! So I grabbed the chance to see the place people don't usually go, a place on the edge of the world, the first country to see a sunrise. Situated in the South Pacific, the Kingdom of Tonga consists of 169 islands with 96 of them inhabited. The largest island is Tongatapu where the capital Nuku'alofa is situated.
The flight from Auckland to Tonga took 3 hours. It's international gateway, the Fua'amotu International Airport was then a quiet airport, only operating few small aircrafts apart from our B757. The trip from the airport to the capital Nuku'alofa reminds me of the village road to Tasek Merimbun or Labi, occasionally slowing down to give way to herd of goats and pigs crossing the road.
The capital Nuku'alofa reminds me of Limbang as it only covers a small area besides the royal palace. There were no big shopping malls except a market, few office buildings, smaller shops and some cafes. Basically you can cover the whole town within 30 minutes walk. Shops close around 4pm and nightlife was moderate, suitable for those who prefer a slow and relaxing evening. There were no McDs, no KFCs, but there was a seaside seafood restaurant for a dining experience where we were entertained by a jazz band. We were in for a cosy evening after a hard day's work. And and and seafood are darn cheap. I helped myself with a big, fat, cheese-baked lobster as big as my arm which only cost around 25 Pa'anga which is around B$19, and that was for one whole big fat lobster.
Now this is where Tonga became an attraction. Their clusters of beautiful islands with white beaches and clear blue waters. Take a one hour flight to a group of islands in the Vava'u division, you'll get a sneak preview of paradise. Looking for solitude, this is the place to go, take a boat ride from Vava'u to go whale-watching or dolphins. Of course I didn't get the chance to go to Vava'u as my time was limited. A beautiful desolate island called Pangaimotu, a 30 minutes boat ride from mainland Tongatapu was as close as I ever get to a Tongan paradise.
Here are some pics from Tonga taken with my Canon Epoca 135 film camera and I didn't take that many shots.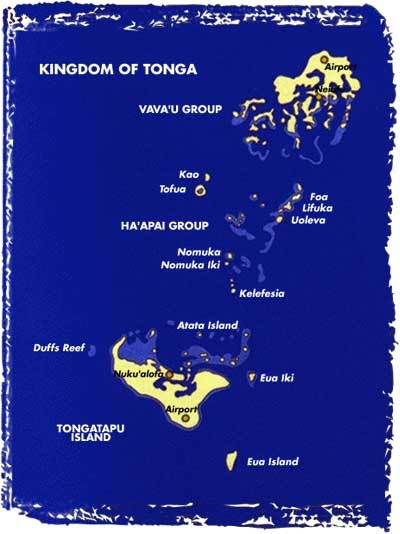 Map of Tonga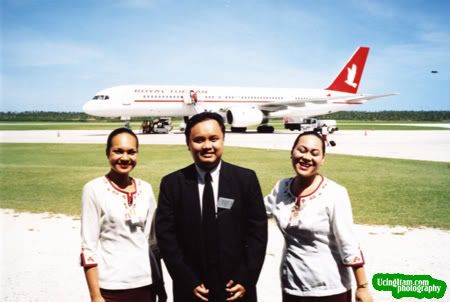 Fua'amotu Intl Airport, with RTA's cabin attendants and the airplane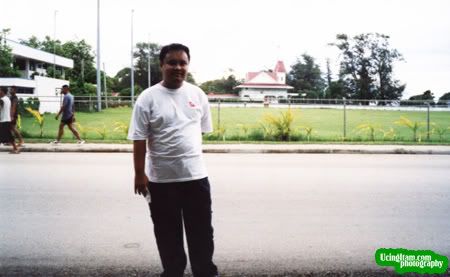 The Royal Palace in the background, the official residence of the King Of Tonga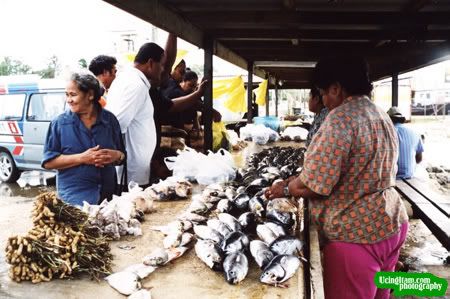 A market by the sea, and the people of Tonga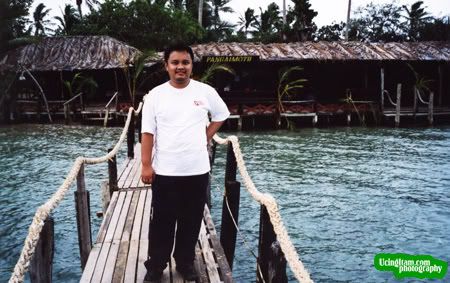 Pangaimotu island resort, the waters are clear blue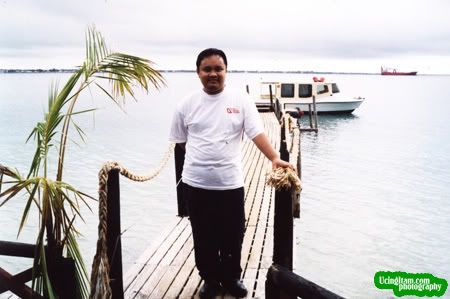 Pangaimotu Island jetty, that's the boat we chartered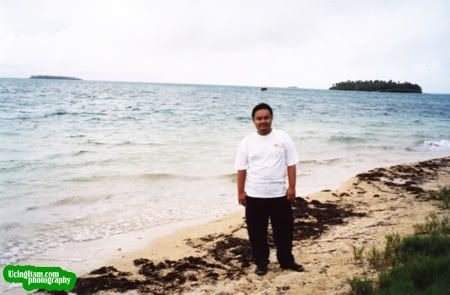 Still at Pangaimotu Island, there's 2 more islands in the background

Leaving Pangaimotu back to the main island