Kelantan people have deep respect for Islam and Muslim tradition. Offices and most businesses are closed on Fridays and Saturdays. After the visit to the markets, we stopped by the Al-Muhammadi Mosque for the Friday prayers. I think the mosque must have built as early as the 17th or 18th century by looking at its graceful features of the colonial days.
After the prayers, the surrounding area turned into a bustling sidewalk bazaar. Goods from traditional medicines, stones, rings, prayer beads and traditional Muslim clothing, the scene reminds me of Mecca after prayer times. Or you can say the atmosphere is just like the streets of Baghdad in Ali Baba Bujang Lapok.
One thing we noticed about the traders here, they literally call Ringgit Malaysia as 'Riyal' in their transactions!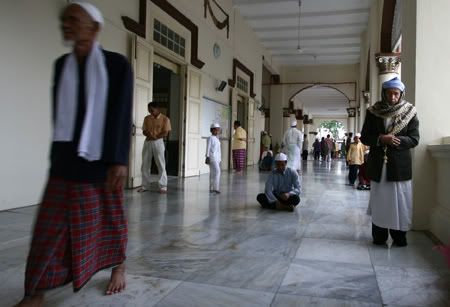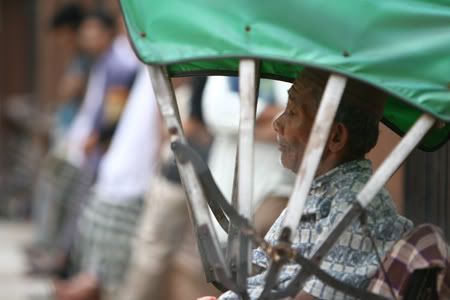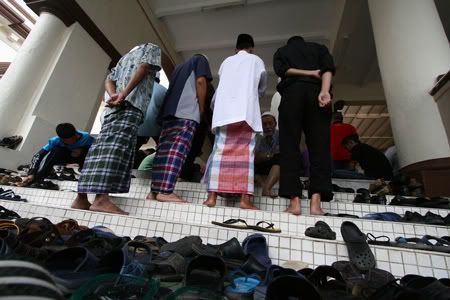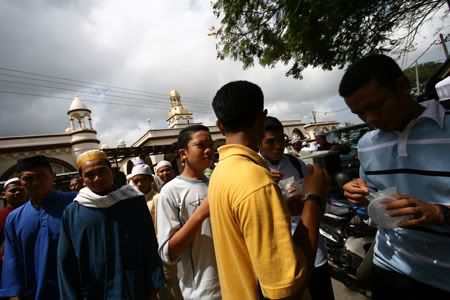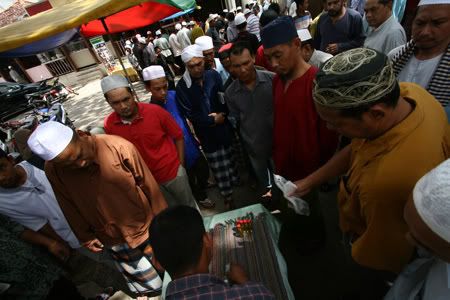 Posted at 08:45 pm by
UcingItam