Most of the time, I've been behind the lens shooting brides and grooms, directing, communicating and all. Today, I found out how it feels to be IN FRONT of the lens instead, putting myself in the shoes of numerous bride and grooms I have worked with before.
Not that my big day is around the corner, I still have a year plus to go. It's just today me and Imah became pre-wed models for HRD's Photography Workshop by Saiful Nang of CandidSyndrome. It was an honour to do it and the outcome.. fantastic! I guess everyone did a good job.
For one of those fantastic results, click here for AB's coverage.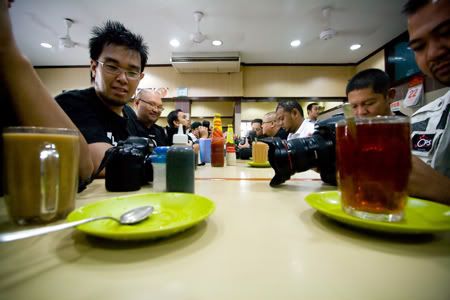 ..inda sah kalau inda ke JC..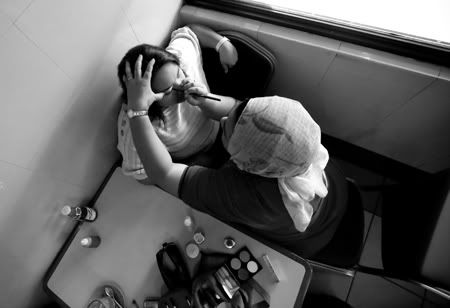 ..make-up session at JC



briefing before we hit the barber shop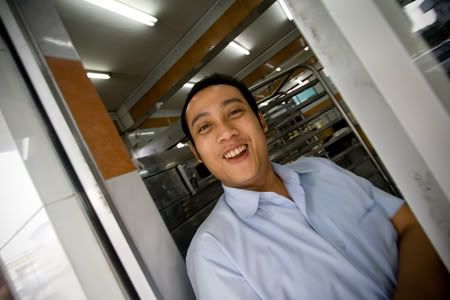 waiting for someone?

from this point onwards, photos were taken either by Rano or Sharifah using my camera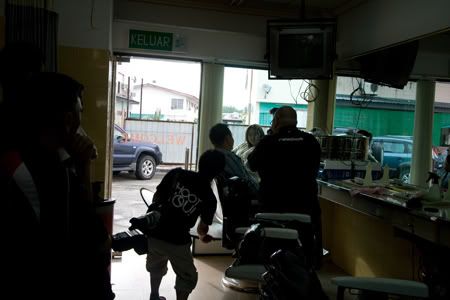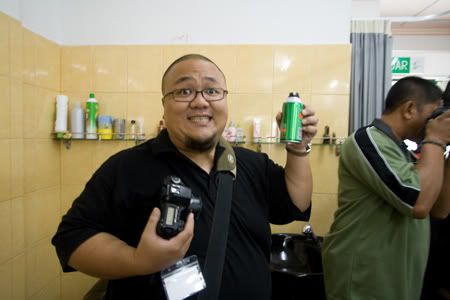 ahh there's the shaving foam..

ehh siapa model kan? kami kah SN?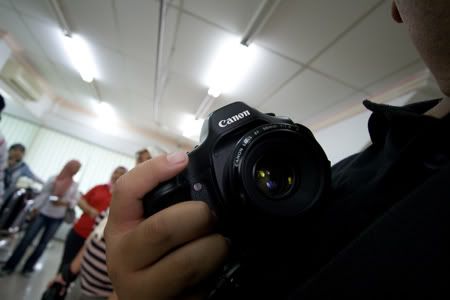 Elektra also became model

now my cam is with me..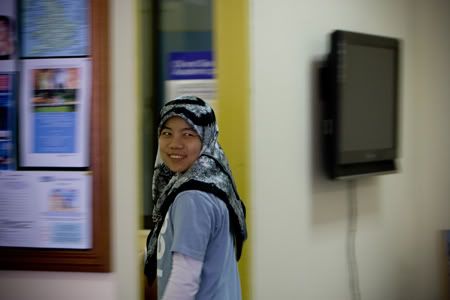 found this pic in my CF card.. I don't know who took this pic, I think it was Fouzi
Posted at 10:59 pm by
UcingItam
UcingItam


June 24, 2008 05:32 PM PDT



ok many many thanks bro. You're a star :)