Alhamdulillah, yesterday we have reached "The Honeymoon Destination", not Europe, not Maldives, not Bali.. but Johannesburg, South Africa. Although it might not sound romantic, but we're off for an adventure of our lives. Below I share some pics from our first day in Jo'burg.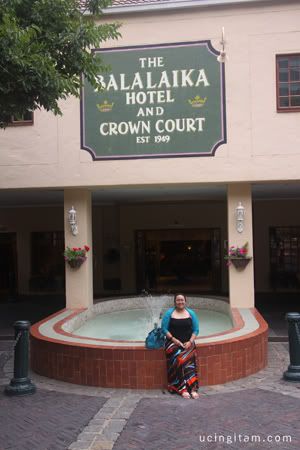 The hotel where we stayed until tomorrow, dubbed "A little bit of old style in the heart of Sandton". Sandton is a CBD area of Jo'burg which houses some of the best shopping centres in Africa

The hotel's swimming pool, it's kinda too cold to swim. It's summer yet its 18 degrees

feeding the pigeons, you'll find some nice African birds instead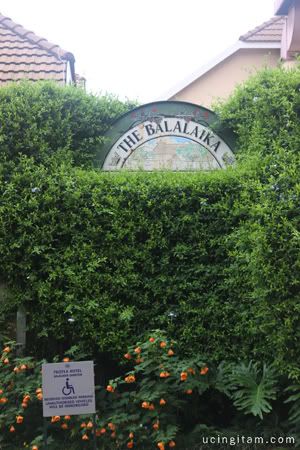 The old signboard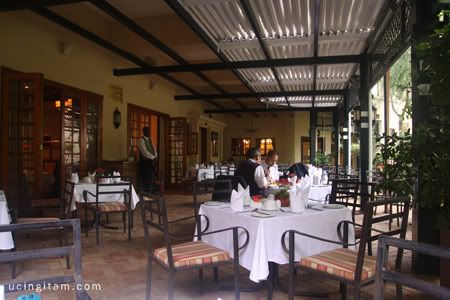 The Colony Cafe, reminiscing the British colonial era

This is all we can eat for breakfast..for now

and the hotel is connected with a nice little mall..

its called The Village Walk

this shop selling gemstones is owned by a Malaysian couple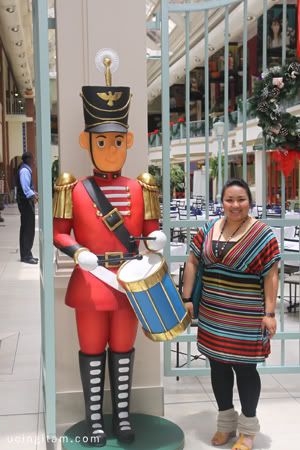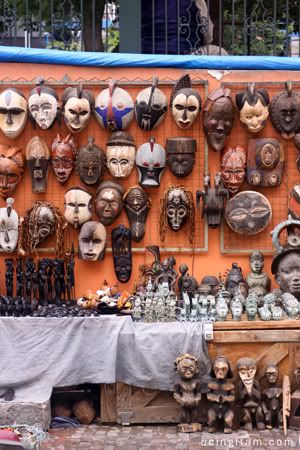 African souvenir sold outside the hotel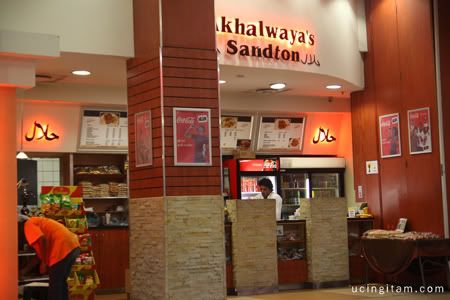 Halal food isn't hard to find in South Africa

Even this pizza and sandwich outlet is Halal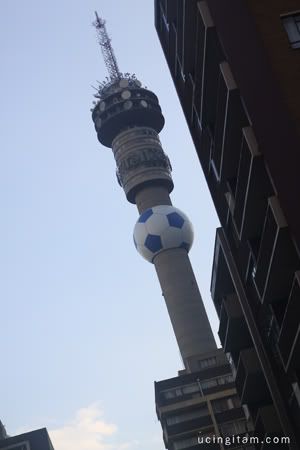 World Cup 2010 heat can be felt here already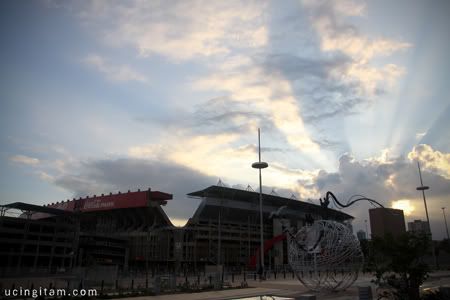 Ellis Park Stadium, I think the opening and finals will be held here

Say hello to Zakumi

Jo'burg cityscape at sunset, Ellis Park Stadium in the foreground

A rather blurry image of the Parliament Building

Nelson Mandela Bridge

Interior of a nice little cafe..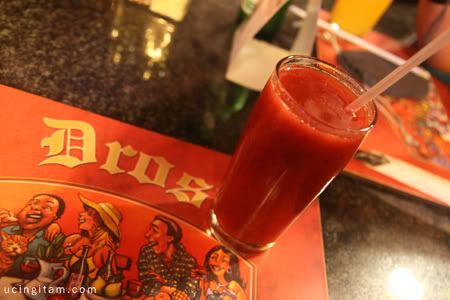 ..where we wrap up the day with fresh strawberry juice
Stay tuned for more updates