Hello everyone, on our second day in South Africa, we embarked on the main objective on why we choose SA as a destination. It's the Kruger National Park, the largest game reserve in Africa, where we spent 3 days in the African bushvelds.

The trip from Jo'burg to Kruger took 5-6 hours passing through panoramic routes of Mpumalanga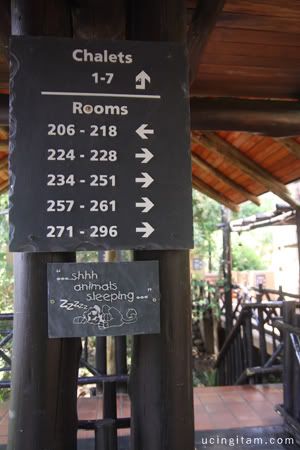 the hotel in the bush, Protea Hotel Kruger Gate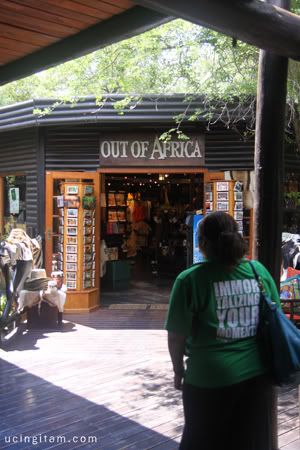 view outside our room!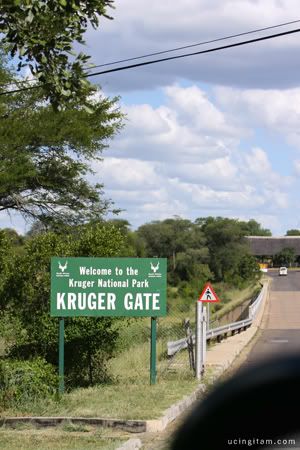 After freshening up, we entered the park. Kruger National Park is home to 147 species of mammals and 517 species of birds. Unlike in a zoo where you are sure to sight the animals in captivity, in Kruger you only depend on luck whether or not you are going to sight them, especially the Big Five. The Big Five mammals well known to hunters are the lions, african elephants, leopard, african buffalo and black rhinoceros.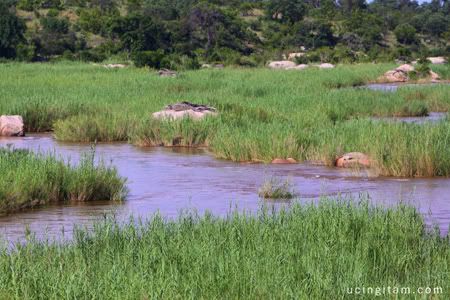 Sabie river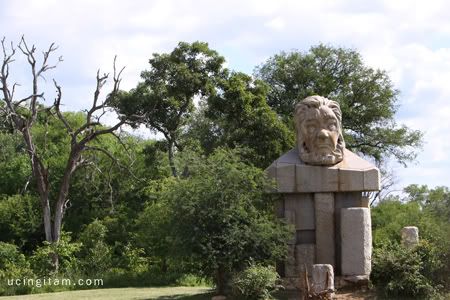 Paul Kruger looks like a lion himself!

the open safari vehicle just for the 2 of us

So our quest for the Big Five begins. Our first sighting, a pair of zebras

A female impala gazelle crossing the road

more impalas, they're the most abundant species in Kruger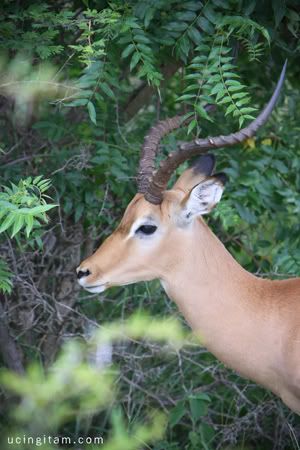 a male impala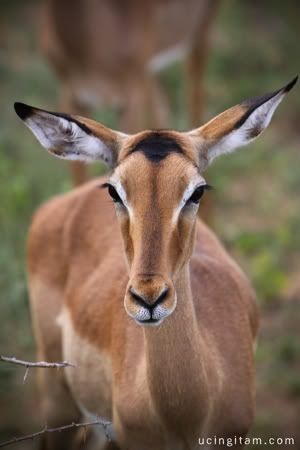 up close and personal

next, we bumped into a female kudu

and a hippo. did you know hippos kill more humans than crocodiles do?

an african species of Ibis

a female baboon and her baby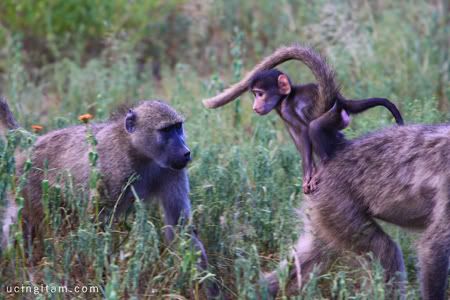 more babbling, bumbling band of baboons. say it quickly for 10 times!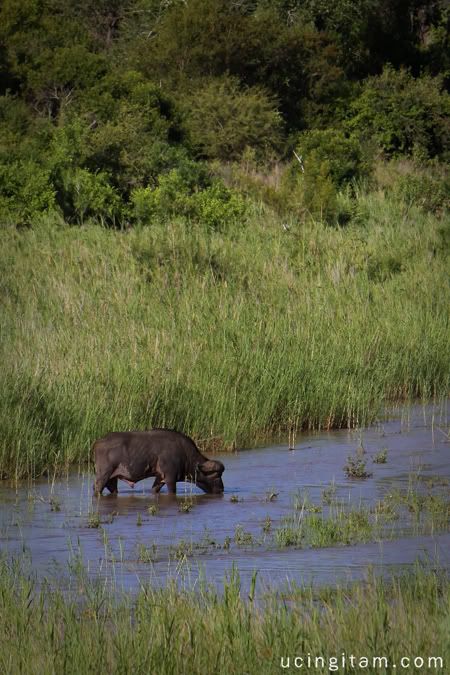 wohoo! one of the Big Fives! an Africa Buffalo! Thats 1 out of 5

A giraffe close up. Hello!

another giraffe, the spots on their bodies grew darker in colour as they get older

cant remember what bird is this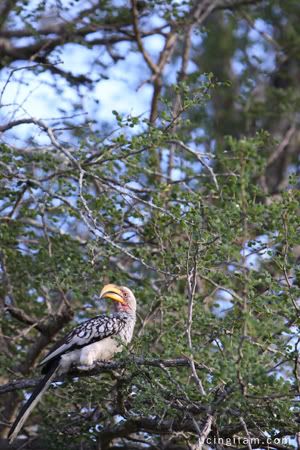 a species of hornbill

2 out of the Big 5! A male elephant!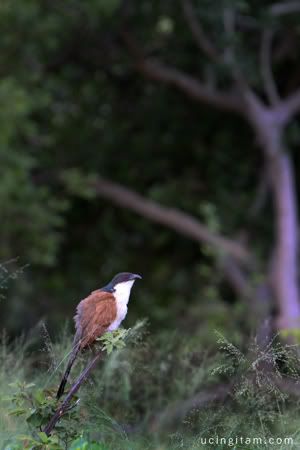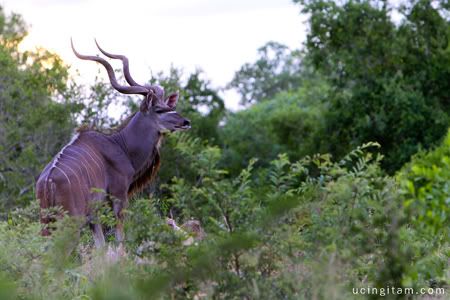 a male kudu.
It was almost 6pm now and the park gates will be closed, so it was time to go back to the lodgings. Was kinda frustrated as we didn't get to see more Big Fives, but no worries, we'll get another morning game drive.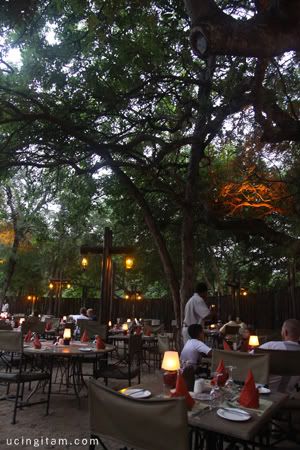 At the hotel, dinner under the African skies, although we only helped ourselves with fruits and cakes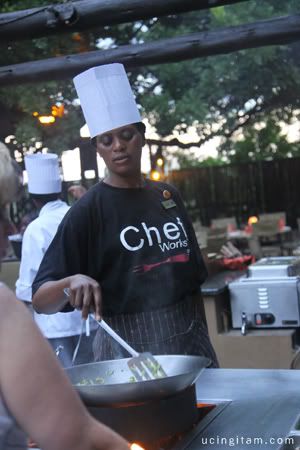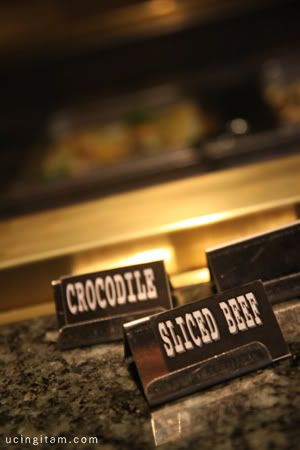 Croc meat anyone?
..to be continued