WARNING. Photos of wild and dangerous animals. Do not view if you have phobia of wildlife or snakes.
The third day in Mpumalanga, we took another early morning game drive in search for the Big 5.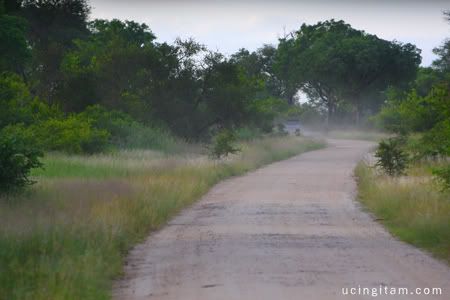 6am, into the wild bushes of Africa

I think we went too early, all we found was some impalas, the rest were still asleep

and some Crested Guineafowls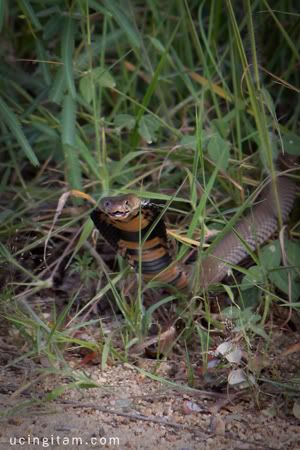 a cobra, this image was cropped, didnt dare to come within 5 metres of it, look at how it stared at me
Then we drove for about 1 hour without seeing anything but the abundant impalas, we were indeed too early..
until we sighted something orange and furry behind the bushes..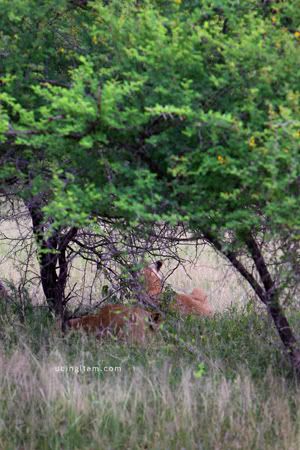 and indeed! it was a pride of lions!

Panthera Leo, the male lion, highly distinctive and easily recognised by its mane

he is huge!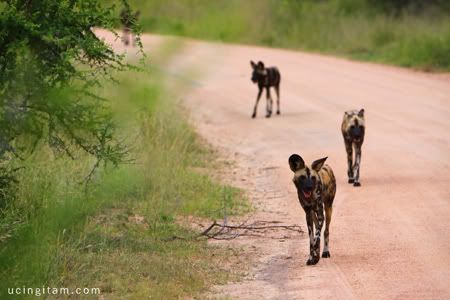 a pack of African Wild Dogs passed by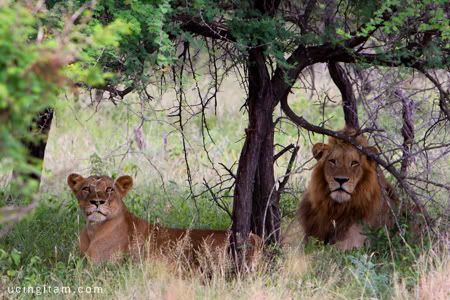 and the lions started to sniff them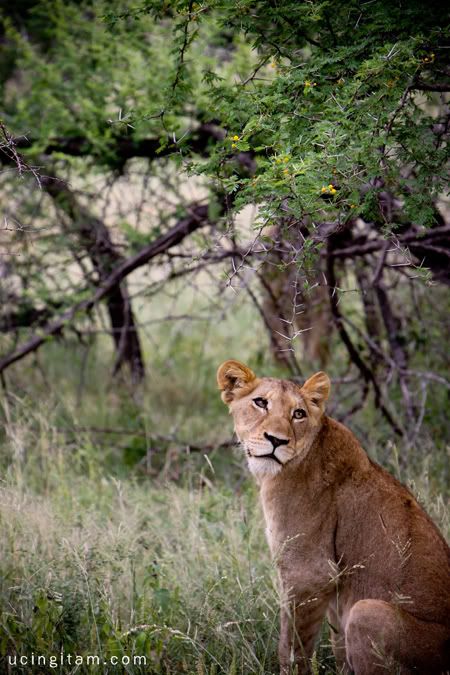 the lionesses are awesome hunters, her ears moved and "sent signals" to the rest of her pride, communicating their hunting strategies.
Now thats 3 out of the Big 5 sighted!

a leopard tortoise, we were hoping to sight a real leopard, but as the sun was getting hot, we didn't think we were going to see one

then we saw more elephants and impalas near a waterhole

lovely gentle giants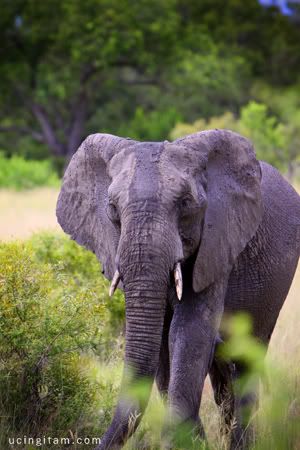 this one is approaching us..

the youngest one on the left, she hasn't got any tusk yet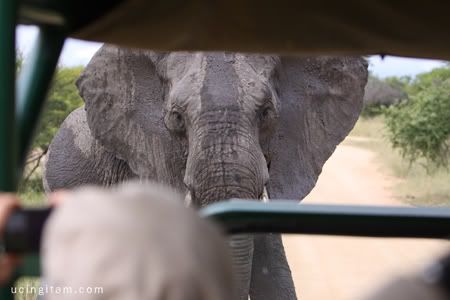 then the big one was right in front of the jeep, she stared at us, then she walked away, a brief scary moment there
so we drove back to the lodge and called it a day.. until Ben our guide said abruptly braked and said 'shhhh'. He pointed to a rocky area on our left side..
and there.. spotted and rosetted.. a leopard!
wohoo.. 4 out of the Big 5!

unlike lions with their prides, leopards are solitary cats and apart from mating, interactions between individuals appears to be infrequent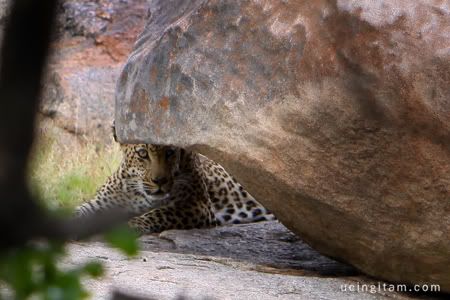 it hid behind a rock and stared at us (image heavily cropped)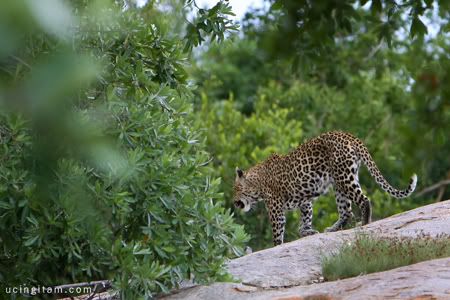 before it walked away into the forest for good

so yea, at last we sighted 4 out of the Big 5 (missed out the Rhinoceros), saw another giraffe on the way back

Hakuna Matata.. but where's Timon?

and we checked out of Kruger and headed back to Jo'burg for another 5 days in Sandton. we surely missed Mpumalanga