Sandton is a wealthy suburb of Johannesburg, sort of like KL's Bukit Bintang or Jakarta's Pondok Indah. It is a financial centre of South Africa and Johannesburg's premier business centre.
Unlike densely populated areas in downtown Jo'burg, Sandton provided a safe haven especially for tourists.
Our typical day in Sandton would start with...

breakfast at the Village Walk, vegetarian or margherita pizza

cuppa my bru?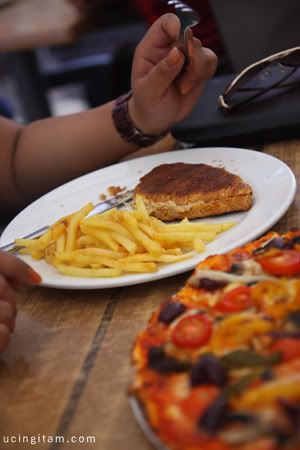 tuna mayo in croissant and a portion of fries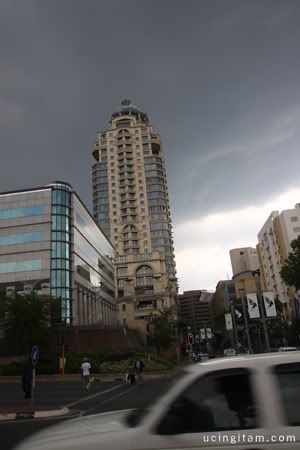 Michaelangelo, one of the high-end hotels in Sandton

a shopping centre named after the Madiba himself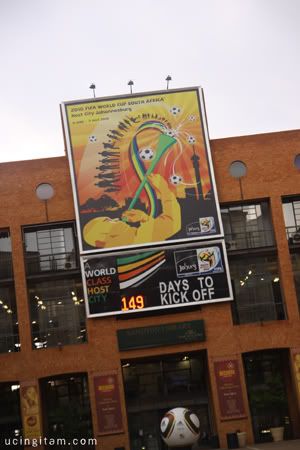 can feel the heat already no?
Posted at 09:07 pm by
UcingItam