We had a little doa selamat (thanksgiving) today to celebrate the new Hijrah year and 10th day of Muharram. They say 10th Muharram is a good day for fasting, but instead we ended up stuffing ourselves.
First the prayers...
..then the feast... macaroni salad courtesy of yours truly, I guess that's all I know when it comes to cooking..
Posted at 07:31 pm by
UcingItam
Permalink
Shooting in low lights seems to be a challenge especially when you don't have the proper gear, luckily Ahim was there to share some valuable tips on how to shoot in such conditions. Thanks mate!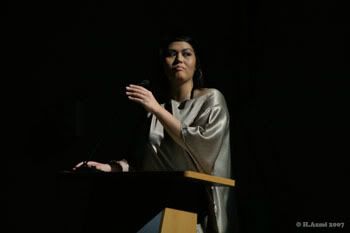 p/s I won a consolation prize in a recent photographic competition organised by Rakan Tiga Media. They didn't tell me which photo though, coz I submitted four pictures. Prize presentation will be on a later date. I guess this is a good start!
Posted at 11:04 pm by
UcingItam
Permalink
The 2nd season of Kristal Kids Idol is here! So turn on your radio and tune in to Kristal FM 90.7 and listen up for one participant Dk Norazyyati. To vote for her, type VKI AZY and send to 8885555. Thanks people!
Posted at 11:49 pm by
UcingItam
Permalink